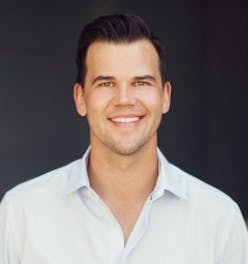 My name is Josh Hamilton and I am a top producing Realtor and trusted name in Calgary real estate. I go over and above to provide sellers with innovative marketing, creative social networking and incredible customer service. I also strive to offer buyers a truly remarkable buying experience.
After being involved in many of my own real estate transactions, I joined the real estate industry in 2007 with one goal in mind; to provide a better service to my clients. With a business model based on long term relationships, I have built an amazing clientele and social network who continue to refer me time and time again. Trust, honesty, and hard work have allowed me to remain in the top 1% of Realtors in Calgary for over 10 years.
Josh Hamilton & Associates is a team of trusted professionals who are here to ensure your experience is the best it can be! I decided to build a team in 2009 to help better serve our clients in a busy market. Since then, we have added multiple Associates and a full-time Administrative Assistant to help make buying and selling a truly stress free process.
We are here to help! If you're looking for honest, no nonsense, straight forward advice let me buy you a beer or a coffee and we can chat!
Awards
Century 21 Hall of Fame Award Winner
#1 Individual Realtor at Century 21 Bamber 2013 & 2014
#2 Individual Realtor at Century 21 Bamber 2015, 2017, 2018 & 2019
#3 Individual Realtor at Century 21 Bamber 2016
Featured on the June 2015 cover of Top Agent Magazine
Ranked Top 25 Century 21 Agents in Canada 2014
Ranked Top 50 Century 21 Agents in Canada 2013
Ranked Top 10 Century 21 Bamber Agents since 2008
Century 21 Bamber Rookie of the Year 2008
Double Centurion Award Winner 2014
Centurion Award Winner 2011, 2012, 2013, 2015, 2016, 2017, 2018, 2019